Content
paragraph--color paragraph--color--rgba-grey-strong
Derrick Feldmann is an internationally sought-after speaker, researcher and adviser for cause engagement.
SPEAKING TOPICS
MOVEMENTS REQUIRE PEOPLE, NOT MONEY
The nonprofit sector was built on the desire of committed groups of people organizing their efforts for good. Through their voice and money organizations have been built to be what they are today – but movements still require people above all else to drive social change. In this presentation, Derrick highlights how this is the time to use everyone's assets for good.
FOR RELEVANCY, YOU HAVE TO MOVE PEOPLE
Movements are built upon the desires of believers to the issue a cause addresses. Public awareness and support is based on an organization's ability to hook, inspire and tap into the beliefs that make it impossible not to get involved. This session helps leaders have a better understanding of what makes the public respond and how to ensure every person feels the desire to act.
CAUSE ENGAGEMENT IN A NEW ERA
Since 2015 we have seen shifts in the way individuals, especially millennials, get involved with causes. Traditional philanthropy is changing, and the rise of activism has outpaced donating and volunteering. What is causing these shifts, and what can we expect in the future? Derrick explores the role of causes today and how the mindset of doing good is changing.
SOCIAL MOVEMENTS FOR GOOD
Based on his book by the same name, in this session Derrick Feldmann shares his secrets alongside the stories of today's most successful social good movements by companies and nonprofits. You'll learn about the leaders behind these movements, the individuals who responded, and the strategy and support network that must be in place for them to succeed.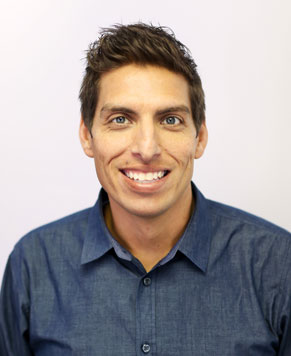 Derrick Feldmann is a sought-after speaker, researcher, and advisor for cause and corporate social responsibility engagement. He is the lead researcher of the Millennial Impact Project, a multi-year study of how the next generation of supporters and consumers engage with causes. The annual Millennial Impact Report is cited regularly by such outlets as Forbes, TIME, The Wall Street Journal and Fast Company.
Derrick is president of Achieve, an agency for causes specializing in cause engagement and market research based in Indianapolis and West Palm Beach. Derrick founded Achieve to help causes and companies address their most pressing issues as an advisory, through audience research (internal and external) and with data-driven awareness/fundraising campaigns. Derrick is the author of Social Movements For Good: How Companies and Causes Create Viral Change and co-author of Cause for Change: The Why and How of Nonprofit Millennial Engagement.
Derrick is on the Leadership Faculty of the Points of Light Corporate Institute, a guest lecturer for the School of Public and Environmental Affairs at Indiana University, and a member of the advisory boards of the Ad Council and Truth Initiative. He is a board trustee for Learning to Give and on the board of visitors for the Lilly Family School of Philanthropy at Indiana University. 
SOCIAL MOVEMENTS FOR GOOD
Social Movements for Good is a guidebook for driving change by taking advantage of the social "currency" that makes movements go viral. Derrick Feldmann shares secrets and stories from today's most successful social good movements. You'll learn about the leaders behind these movements, the individuals who responded, and the approaches that made it work. Modern social movements operate within a new paradigm, and this informative guide walks you through how these movements are created, why people get on board, and the strategy and support network that must be in place for it to succeed.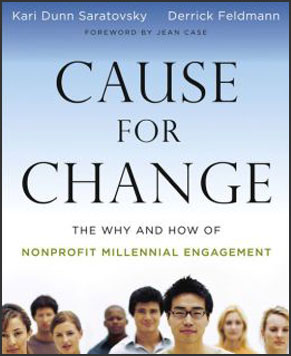 With Cause for Change, Derrick Feldmann and Kari Dunn Saratovsky created a much-needed guide for causes to engage millennials (born 1980-2000) as constituents, volunteers, donors and employees. At the heart of this research-based book is the Millennial Engagement Platform, an action-based rubric that outlines how your organization must realign and reorganize to respond to this rapidly growing cohort. Cause for Change:
Examines how millennials communicate, volunteer, take action, influence their peers and choose to give their time and money.
Explains how millennials view their role in the workplace and how their ideas are already reshaping nonprofit culture from within.
Profiles millennials-turned-dynamic leaders who have created and managed movements.
UNITED WAY CENTRAIDE CANADA
THE MILLENNIAL IMPACT REPORT